New arrivals for your beauty collection this season!
Always stay on trend with the latest and newest arrivals from NOVELA. Discover a wide variety of new modern beauty essentials this season.
Our mission is to give all our members access to the best in beauty. NOVELA aims to collaborate with our favorite brands and partners to curate high-value Collections to give you the chance to access the big names you love (and we love) for less! If you've tried and loved the products inside, you can stock up on your favorite beauty products!
1. Clinique Moisture Surge™ Eye 96-Hour Hydro-Filler Concentrate
An ultralight, cushiony water-gel that helps the skin around your eyes replenish its own moisture for a full 96 hours of intense, crease-plumping hydration. This gel instantly refloods, tightens and brightens the delicate eye area and hydrates it for 96 hours using Auto-Replenishing Lipid-Sphere Technology! 
Now at only: $51.2 (U.P. $64)
Shop now at: https://www.novela.com.sg/collections/new-arrival/products/clinique-moisture-surge%E2%84%A2-eye-96-hour-hydro-filler-concentrate
2. Lab Series Oil Control Clearing Solution
Two-phase formula combines a pore purifying liquid with oil-absorbing Amazonian White Clay to instantly leave skin soft, smooth, and shine-free. Tones skin and clears away residual grime that can lead to breakouts and blackheads. With use, it regulates and re-programs the overproduction of surface oil.
Amazonian White Clay deep cleans and detoxifies the skin by absorbing and removing excess oil. Salicylic Acid minimize breakouts by gently sloughing away dead skin cells and pore-clogging debris, while Algae Extract calms and reduces visible signs of irritation. Witch Hazel, a natural astringent, helps remove excess oil, tighten pores, and balance skin.
Now at only: $34.4 (U.P. $43)

Shop now at: https://www.novela.com.sg/collections/new-arrival/products/lab-series-oil-control-clearing-solution
3. Chopard Happy Chopard Felicia Roses Edp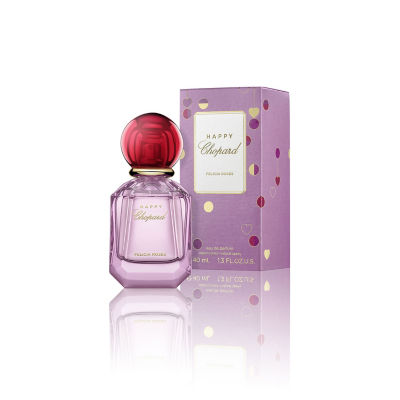 A Floral Fruity fragrance for women. The new Chopard perfume line - Happy Chopard Eaux de Parfums- promises a universal expression of freedom. 
Felicia Roses is a fragrance of optimism, exuberance and light-heartedness captured by a combination of rose and berry fruits. Luscious berries are illuminated by pink grapefruit and fresh spices. Combination of roses and black currants buds is supposed to fill you with optimism and love for yourself. Geranium and ylang-ylang are among the natural ingredients that have feel-good scents. Tonka bean features soothing properties.
Now at only $143.65 (U.P. $169)
Shop now at: https://www.novela.com.sg/collections/new-arrival/products/chopard-happy-chopard-felicia-roses-edp
4. COSME DECORTE Aq Meliority Intensive Emulsion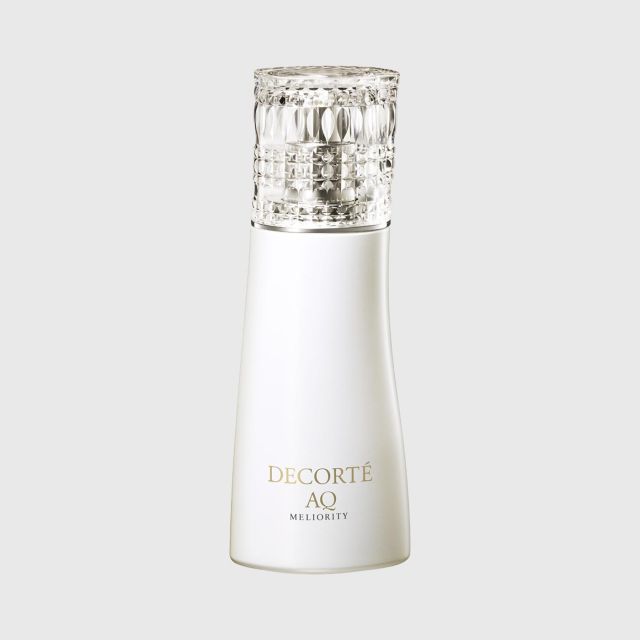 Glides onto the skin, awakening radiance and supple tone with every use. An emulsion that leaves skin soft and infinitely refined.
Two kinds of Delivery Capsules deliver beauty ingredients to relax and soften the skin.
The product reaches to the deep areas of the stratum corneum where high concentration of beauty ingredients help create skin filled with both springiness and softness.
Now at only $349.9 (U.P. $400)
Shop now at: https://www.novela.com.sg/collections/new-arrival/products/cosme-aq-meliority-intensive-emulsion
5. Bvlgari Omnialandia Citrine Eau De Toilette Limited Edition
For this limited edition collection, the packaging is chic and whimsical, paying homage to the world of the Luna Park and using the new motif to bring a fresh sense of excitement to the collection. 
This limited edition of Omnia Golden Citrine fragrance with its eye-catching hexagonal box will unveil its own ride, and when brought all together, will lead you ultimately to the enchanted park.
Created using noble natural ingredients as key elements, Omnia Golden Citrine reimagines a radiant modern facet of floral femininity. Striking and delightful, its solar character illuminates the softness, delicary and power of the fragrance.
Now at only $135.15 (U.P. $159)
Shop now at: https://www.novela.com.sg/collections/new-arrival/products/bvlgari-omnialandia-citrine-eau-de-toilette-limited-edition
It's time to treat yourself to some brand new beauty buys. Whether you're looking for a hydrating moisturiser or are in need of a new floral fragrance, we have the latest launches across skincare and fragrance on NOVELA for you to treat yourself this month! 
For more new arrival collections click on the link below to shop with us! 
https://www.novela.com.sg/collections/new-arrival

Read more
✕