Mother's Day beauty gift guide
Mothers; no matter how old you are, they will always be there to save the day with their super-human memory of where you left your favourite T-Shirt, or to prevent something bad happening with the eyes in the back of their head (we swear they have them).
To help you to say thank you to the Mother figures in your life this 9th March, we have put together the ultimate gifts and beauty buys on NOVELA that will make her feel appreciated without burning a whole in your pocket.
NOVELA is having a sale up to 60% OFF and exclusive Mother's day beauty box for you! Read on to find out what you could get to pamper your mum this special day.
With Mother's Day, just a few days away now is the perfect time to pamper your Mom some of her favorite beauty and skincare items. Easily shop online from the safety of your home and have your gifts sent directly to your mother. But whatever you get mom for Mother's Day, be sure to include a little handwritten note that lets her know how much she really means to you.
With that, Novela wishes all the super mom a Happiest Mother's Day!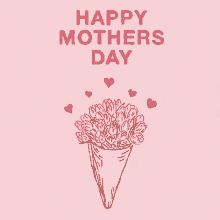 Click here to shop for more Mother's Day collections: https://www.novela.com.sg/collections/mothers-day-sale
Read more
✕