Hair Care for every hair type!
As much as we take care of our skin and body, hair care is also important and can extend much further than just choosing the right shampoo and conditioner. Using the right hair care product to treat specific hair conditions will allow us to get that 'out-of-the-salon' experience right at home! Whether you're looking for a hair product that can revitalize dull hair, hydrate dry hair, rebalance oily hair, or treat damaged hair, there's one for you!
We've chosen a few of our favorites below so you can get those salon-worthy luscious locks all year round;
Olaplex No.4 Bond Maintenance Shampoo 
Olaplex No.4 Bond Maintenance Shampoo is a highly nourishing and reparative shampoo. N°4 Shampoo repairs and protects hair from everyday stresses — including damaged hair, split ends, and frizz — by re-linking broken bonds. Leaves hair easier to manage, shinier and healthier with each use. N°4 is color-safe and proven to reduce breakage and strengthen all types of hair.
Oribe Gold Lust Repair & Restore Shampoo
Reawaken your hair to its glossiest, healthiest prime with Oribe's Gold Lust Repair & Restore Shampoo, a rejuvenating cleanser that's nothing short of hair care alchemy. With centuries-old healing oils and extracts – including cypress, argan, and maracuja – and Oribe's revolutionary bio-restorative complex, the fabulous formula balances the scalp and reinforces the inner strength of each and every strand.
The ultimate in luxe, cult hair care, Oribe has gained a permanent place in the hearts of the beauty world's 'best tressed' – try this and you'll soon see why.
Kerastase Mask Densifique

Kerastase Masque Densifique was designed to treat medium to coarse hair in loss of density. Its combination of active ingredients hydrates and gives resilience and plumpness to the hair while compensating surface irregularities and restoring uniformity at the root. These actions texturize and give substance and strength to the hair, leaving it regenerated from root to tip, for smoothness and lightness. Hair looks fuller with more body!
Nuggela & Sule South Beach Hair Mask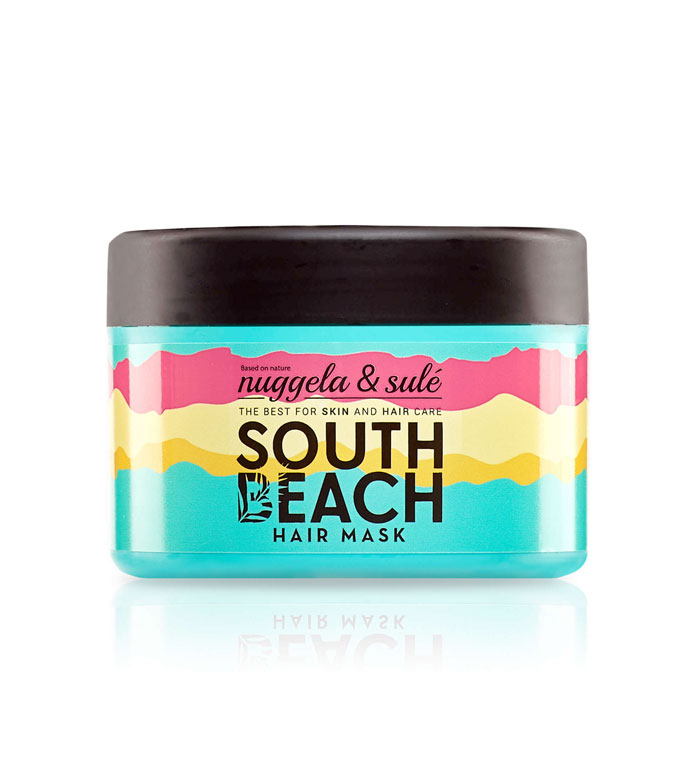 The South Beach hair mask by Nuggela & Sulé, repairs, nourishes, and hydrates the hair. Bursting with tropical aromas, South Beach provides a silky hair wash with natural ingredients.
This formula has "silicones" obtained from the Tucuma Butter, a biodegradable alternative to polymers. It has been shown that the effectiveness of the Tucuma Butter is better than other silicones used in the cosmetic market, as it doesn't affect or suffocate the hair.
Moroccanoil Intense Hydrating Mask
Treat yourself to a quick, reviving five-minute hair mask. Moroccanoil Intense Hydrating Mask is a high-performance, rich, and creamy deep conditioner formulated for medium to thick, dry hair. Infused with antioxidant-rich argan oil and nourishing ingredients, it hydrates and conditions while dramatically improving hair's texture, elasticity, shine, and manageability.
More Hair Care tips for you:
We've rounded up a few top hair care tips that could help get rid of your bad hair day!
1. Wash your hair regularly
Washing your hair regularly ensures that your scalp and hair are free of dirt and excess oil. However, the right frequency depends on your hair type and personal preferences. If you have extremely dry hair, limit your washing to twice a week. If you have an oily scalp, washing your hair on alternate days can help.
2. Dry your hair naturally
We know blow drying makes your hair as beautiful as that of your on-screen idol. But excessive heat styling can damage your hair scalp. Limit it to important events, if you have to style. Air drying or towel drying after shampoo is the best way to go. Never sleep in wet hair or comb wet hair. Harsh rubbing with a towel can damage the cuticle of your hair. Be gentle.


3. Trim your hair regularly
Trim your hair every 6-8 weeks to get rid of split ends. Split ends form when the hair is damaged due to heat styling, pollution, smoking, stress and so on. Trimming does not magically make the hair grow faster. Hair growth happens at the scalp level, but trimming ensures healthy hair.
Recommended Products

Read more
✕