The secret to get glowing skin is not simply achievable through the pan of a highlighter palette. The lit-from-within look are not just products that melt into your skin to fake that dewy look. Rather, getting a complexion that permanently looks healthy, radiant, and clear.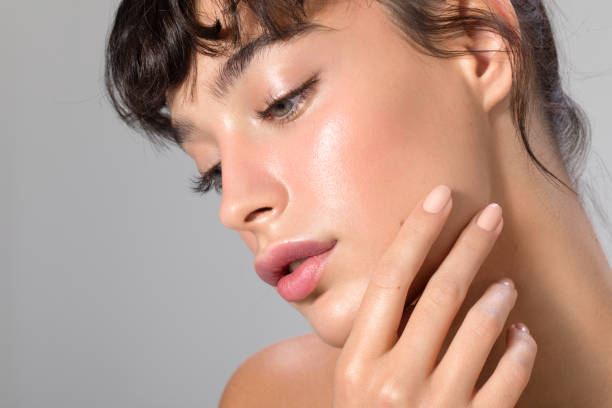 While It might be be easy to pile your skin with all your favourite and glittery make up products, but if you don't treat your skin at it's core, you won't ever achieve a natural and healthy radiance.  
The major causes like lack of sleep, stress, age, and even your diet can rob your complexion of its radiance. Therefore, achieving a luminous and glowing complexion is a combination of product, practice and patience.

The good news is that Novela has prepared a few great tips that will help you to achieve long and short term results for glowing skin!
Cleanse regularly 
Cleansing your skin by thoroughly can remove debris like dirt, oil and pollution particles that clog pores and cause dullness. Wash your face morning and night lightly with fingers in circular motions, working from the inside to outside of the face for full coverage.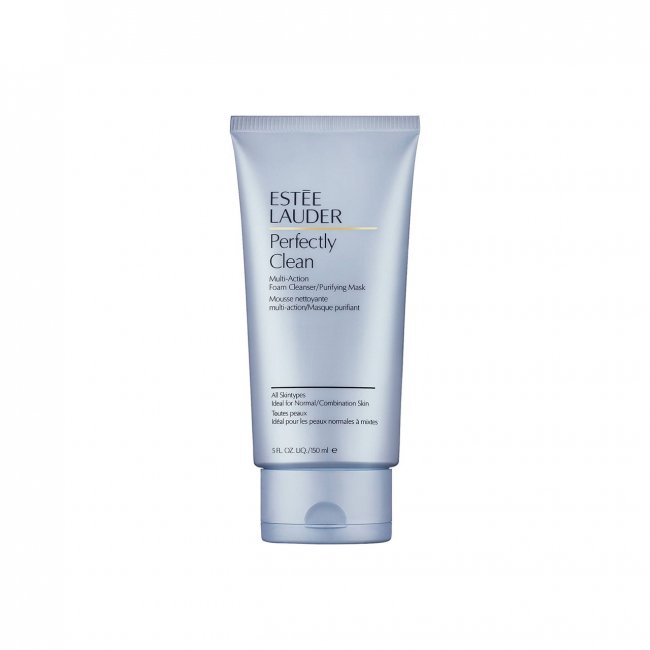 Treat your skin with Estee Lauder Perfectly Clean foam cleanser that cleanses gently yet thoroughly.

The creamy formula rapidly lathers into a rich foaming cleanser that gently removes makeup and other impurities without drying. Unclogs pores, leaves skin healthy, fresh and has a powerful antioxidant that has anti-inflammatory benefits.
A deeply cleansed face is the perfect starting point for your morning and evening skincare routine. Add this cleanser to your daily routine and, as a result, the skin feels deeply cleansed and purified.
Exfoliate your skin 
One of the best ways to boost and brighten your skin's glow immediately or long term is by exfoliating. Use an exfoliant, one to three times per week. This process removes skin's outer layer of dead cells. You can't expect to have glowing skin without first removing the dulling debris on its surface. Your skin will become smoother and even reflects light for the glow!
Reveal your skin's natural radiance with Bioeffect Volcanic Exfoliator. A clarifying facial exfoliator containing micro-crystalline lava and ground apricot seeds that remove dead skin and impurities, leaving the skin soft, smooth and radiant.
Gentle and non-drying, it even helps to refine and hydrates your skin to reveal it's radiance.
A quick face massage goes a long way
A one to three minute face massage can help you to look alive in the short term, as well as benefits of firming and contour over time. Use your fingertips to massage a serum onto your face for a stimulation to boost blood circulation. This process helps to revitalize your skin's complexion!
Estée Lauder's Advanced Night Repair Synchronized Multi-Recovery Complex II is a potent formula that helps reduce the look of multiple signs of aging and improve radiance for youthful-looking skin.

Formulated for day and night use, this versatile formula works at night by helping ignite the skin's natural nightly repair process and during the day, it helps protect skin from daily environmental assaults such as pollution, infrared and micro dust. 
Your skin will look radiant and plumped with hydration after application.
Try a beauy device from the comfort of your home
If your hands aren't cutting it, try a beauty device that is convenient yet effective. Turn a 20-minute treatment into a 90-second treat for a nourished and healthy glow!
Designed with a combination of cutting-edge technologies, the Foreo UFO 2 is a revolutionary device. With instant warming features to infuse active mask ingredients deep below the surface of the skin (where they work best) or the quick cooling feature to shrink pores & reduce puffiness.
It even has full-spectrum LED light to diminish signs of aging & visibly revitalize skin. Experience the world's first professional hand-held spa!
Use a Face Mask
If you are suffering from a dulling complexion that needs an instant pick-me-up, a face mask is a quick way to solve it.
A face mask has the ability for boosting of skin radiance, infuse the skin with hydration, or decongest it to remove the dead skin that could be causing the dullness.
Origins Clear Improvement Charcoal Mask helps to achieve deep, thorough skin renewal. Formulated with the benefits of Activated Charcoal and White China Clay, this creamy mask removes dirt and absorbs oil for a perfectly clean and soft skin. Charcoal acts like a magnet, which pulls dirt and impurities out of the pores to leave the complexion looking smoother, brighter and more refined.
Stregthen your skin barrier
Exfoliating two to three times a week is great for your skin, but any more and you can risk compromising your skin's barrier function. For example, it's ability to keep moisture in and damaging elements like free radicals out.
A weak barrier can lead to flakes, dryness, and irritation. The good news is that there are now beauty products formulated specifically to strengthen and repair your skin barrier!
SkinCeuticals Hydrating B5 is a moisture-boosting facial serum. Enriched with Vitamin B5 to promote tissue repair & replenish nutrients. Highly concentrated with Hyaluronic Acid, a natural humectant to lock in moisture. Maximizes the benefits of a daily moisturizer. Keeps skin softer, smoother, dewier & younger looking.
Exercise regularly
Exercise is such an easy way to get glowing skin as the increase in heart rate pushes blood around the body and encourages the removal of toxins.
By doing just 30 minutes of exercise 3 times a week, you will soon notice an improvement in the health of your complexion, as well as in your overall mood and energy levels too!
Eat antioxidant-rich food
Yes, what you eat can have an effect on your skin's glow. Load up on grapes, berries and nuts like pecans and walnuts, which are rich in polyphenols such as ellagic acid and resveratrol.

Preliminary research has linked this type of antioxidant to helping protect skin cells from UV damage like hyperpigmentation. Aim to incorporate them into your diet daily in meals.
Lots of H20
Many people underestimate the power of drinking water and the positive affects it can have on your skin and your overall health. 
Water is perhaps the most important and glow-inducing ingredient for your skin. Keep your cells hydrated otherwise they won't be healthy and will cause you tohave a very dull and fatigued complexion.
Drinking at least 2 litres of water a day will not only help to keep your skin moisturised, but will also flush out toxins from your system so they don't build up in your cells.
Recommended products:
Read more
✕