Natural is the new beauty.
When it comes to make up, less is definitely more! "No makeup" makeup is basically the bare minimum, focusing more on the steps of application than the number of products.
It is pretty much the biggest beauty trend these days on Instagram or Tiktok where fresh-flaced influencers serving up with juicy skin, brushed up brows, a little lash action and maybe a lip balm. Not much else.

So whether you're wanting a fresh look for going back to the gym or are simply looking to take a more natural approach to beauty, We've broken down the best tips and tricks for this natural trend as well as rounded up our favorite products to get you there quick and easy.
1. Skin First
This look is all about glowing, natural skin. Easiest way to get that? Actually have glowy, natural skin. While not everyone has the amazing youthful glow, we know how to how fake it! Before embarking on this no makeup- makeup journey, indulge in some skin prep. Using a hydrating face mask before applying makeup makes sure the skin is already supple and moisturized. 
JMsolution Water luminous s.o.s ringer mask which will not only fully moisturized your skin but also soothe skin comfortably. Maximized hyaluronic acid, collagen, peptide, aquaxyl provide intensive moisture re-chargenment while giving enough moist to your skin.
Enriched with highly elaborating sheet that easily sticks on any shape of face providing moistful complexion that will secure and soothe damaged and dried out skin. 
2. Prime!
When you're going for a minimal look, a primer is the easiest way to get a smooth base. You can cater your product choices to what kind of look you're going for or your skin type. A hydrating primer will prevent your pores to clog the way a thick foundation might.
MAC Prep + Prime is a lightweight hydrating mist in a miniature size that soothes and refreshes skin and sets makeup.

This lightweight mist of water is packed with vitamins and minerals, infused with a blend of green tea, chamomile and cucumber to gently soothe and refresh skin. It gives an instant boost of hydration while setting makeup.

This holy grail of hydrating mists can be used with other products in near-endless ways to improve the wear of makeup, or moisturize and soothe tired skin.
3. Go light on the coverage
Steer clear of thick, full coverage foundations for this look. Tinted moisturizers, BB and CC creams give your skin some extra hydration and still allow some of your freckles, redness, and imperfections to shine through. Apply with a buffing foundation brush to cover more, or with a sponge to keep the dewiness.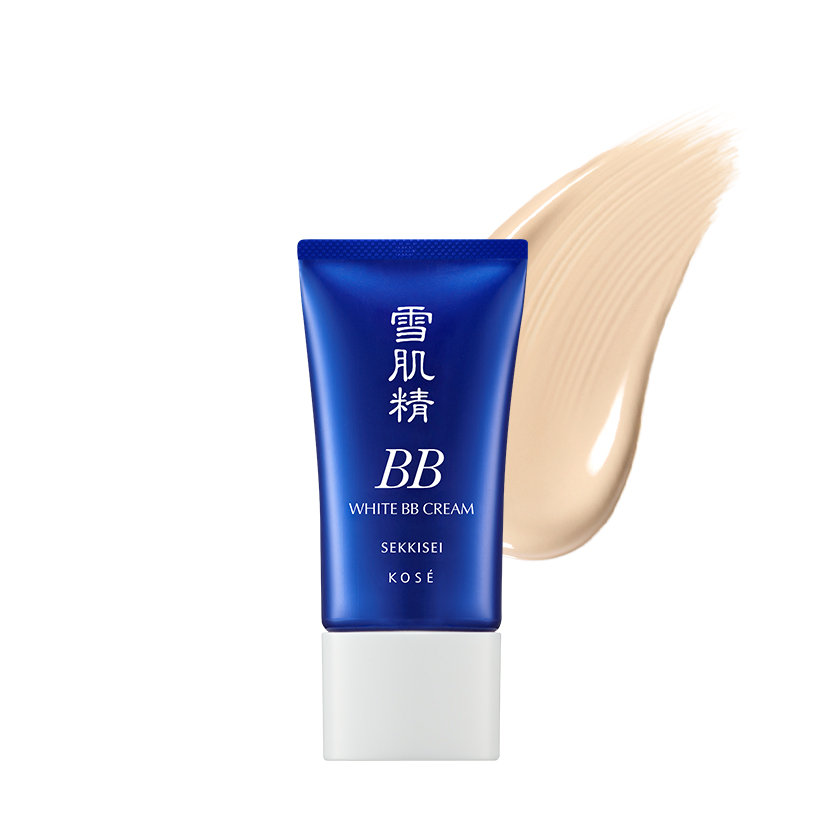 SEKKISEI White BB Cream cares for skin with its oriental herbal extracts while covering blemishes and dullness quickly and easily. Natural looking luster for beautiful and translucent skin.
It leaves the skin plumped, moisturized, brightened and hydrated.
4. Use a lightweight concealer for blemishes
If you're still not used to letting your blemishes or dark circles go uncovered, use a lightweight, hydrating concealer. Blend with your fingers – the warmth of your skin makes the product melt right in!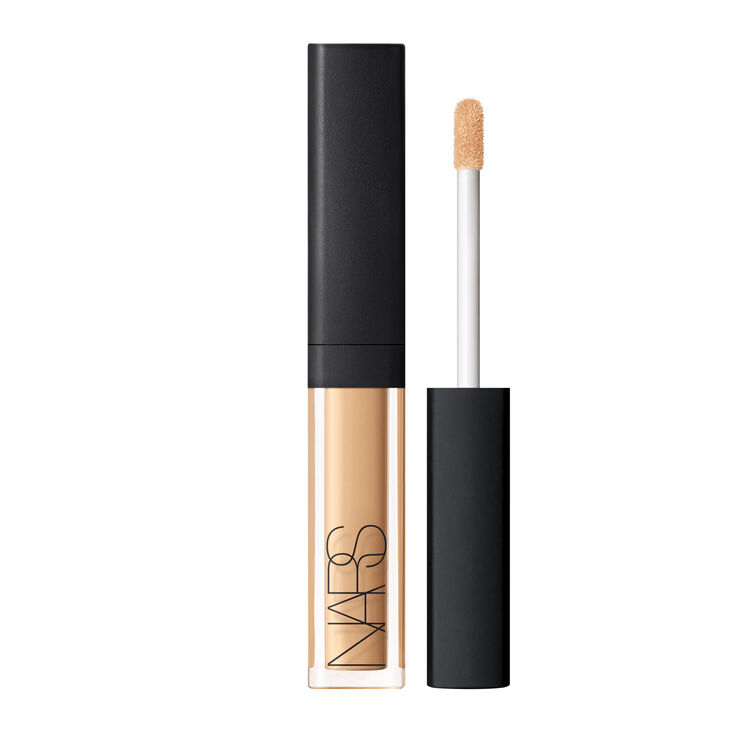 NARS Radiant Creamy Concealer is lightweight and helps to even out your skin and perfectly cover imperfections. It delivers medium-to-high buildable coverage without creasing for an even complexion that lasts all day.
Coveted by artists for its luxurious texture and luminous finish, the multi-action formula obscures imperfections, blurs the appearance of lines and diminishes dark circles and signs of fatigue.
Natural botanicals hydrate, firm and strengthen your skin by helping to retain vital moisture.
5. Fake the flush
There's something about a natural, blushed look to the skin that is so gorgeous and unpolished. Get that look the easy way by adding a little bit of a cream blush to the apples of the cheeks, up onto the temples, and right on the bridge of the nose.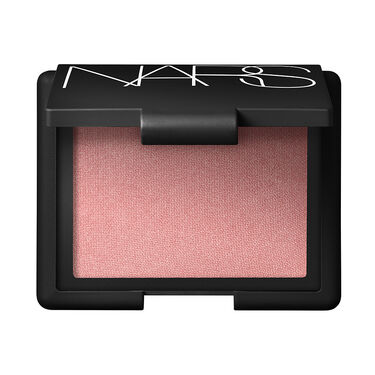 Bestselling NARS Blush delivers a weightless, natural-looking rush of cheek color in matte, satin, and shimmering finishes. Buildable. Blendable. Indispensible. 
Superfine micronized powder pigments ensure an irresistibly soft, blendable application. A light swipe of even the highest-intensity hues deliver a natural-looking flush.
Uncover the best in glow.
6. Brush Up Brows
The best part of this look? Bushy, unruly brows are both accepted and ENCOURAGED. Enhance the beauty of your natural brows by simply using a eyebrow pencil and brushing them up and into place.
Define the brow shape with the tip of the pencil, create a natural shading and fill in the gaps in the brows.
Shu Uemura Hard Formula H9 is the #1 eyebrow pencil beloved for more than 25 years. This unique eyebrow pencil is available in 6 shades and only releases color pigments when it interacts with the oils in the brow hairs.
The result is a natural, defined brow look. The hard formula pencil is smudge-proof and long-lasting.
7. Light Mascara or Skip It
The skin is the star of the show with this look, so it's okay to go light on the lashes. Unless you have super dark lashes naturally, it just lightly opens your eyes without looking too heavy. Curl your lashes and apply a light mascara to the top and bottom lashes, or really go for the natural look and skip mascara altogether. Rock those natural lashes!
Gucci Lobscur Mascara is buildable created with the ultimate formulation for a customized look—from classic to bold.
The flexible elastomer brush ensures ultimate comfort and ease of application while the thin brush tip is designed to catch the smallest lashes at the top and bottom corners of the eyes. This mascara delivers a long-wearing finish of up to 12 hours.
8. Final touch: Lips
You know the look after you eat a popsicle, where your lips just have a natural tint? Luckily, there are products that give you that same look without the sticky hands. Hack your way to this look by applying natural looking lip balms with a tinge of glossy pink or coral finish! 
The glossy finish of the Dior Lip Glow Duo Set adorns the lips with subtle shine with two colors to suit any skin tone: Light pink and a bright coral.
The perfect balance between makeup and lip care, the formula reacts to the pH level of the lips to "release its effect" and revive their natural color.
The lip balm formula is enriched with mango butter for optimal, continuous 24-hour hydration.
Recommended products:
Read more
✕